Humanizing Medicine
Jump to navigation
Jump to search
Humanizing Medicine is an integrative medical clinic in Decatur, Georgia, USA with a focus on anthroposophic medicine, primary care and oncology. Head of the institution is the physician Mark Hancock who founded the institute in 2015 together with his wife Enid.[1] The complementary therapeutic spectrum includes anthroposophical nursing procedures like external applications, eurythmy therapy, biographical consulting, mistletoe therapy.
Martin Clinic

At the same location the Martin Clinic aims to provide high quality integrative healthcare to people with lower financial capabilities.[2] It has been named after St. Martin.[2]
Mistletoe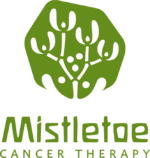 There is a focus on mistletoe therapy.
Literature
Weblinks
References